Virgo Restoration
'Virgo' was found by her current owner ashore in a UK boatyard on the River Severn. He was immediately attracted to her and, as he had been looking for a restoration project for some time, she seemed an ideal choice, combining his love of classic launches and his admiration for the work of C.G. Pettersson.
'Virgo' was surveyed before any work was carried out and based on the results, she was then stripped back to bare timber and the following restoration work was completed. The opportunity was taken to improve her by sympathetically using new technology where appropriate.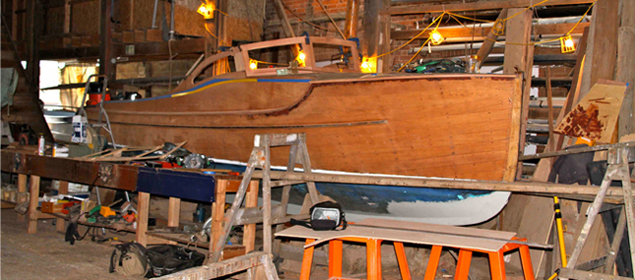 Hull

Keel epoxy treated

Several new oak frames steamed in

Fastenings drawn & replaced as required

Transom & bow sections reinforced & strengthened internally

New deck beams laid

New teak deck laid fore & aft

New bulkheads

New cockpit layout

New teak floor panels

New mahogany coverboards & coamings

New mahogany engine housing

New bespoke stainless steel & bronze fittings
(Classic Marine)

Engine & Equipment

New Beta 60 engine & gearbox

New fuel tankage

New exhaust systems installed

New engine bearers fitted

New propeller shaft complete with bronze propeller

New steering cables & steering gear

New automatic bilge pumps with manual backup

New bespoke switching panels

New electrical systems

New batteries & instrument systems
(DG Wroath Marine of Cowes)

New cabin lighting systems
(Frigast, Denmark)

'Virgo' carries a comprehensive inventory of safety and navigational equipment. After the restoration was completed 'Virgo' was again surveyed for insurance purposes and re-launched. In the summer months she is a regular sight on the Solent and its associated rivers and harbours.